Friday 30th September >>> GALA DINNER
The Gala Dinner will be held in FINCA MAS SOLERS at 20.00pm (Formal Dress Code)
Price per person is: 65€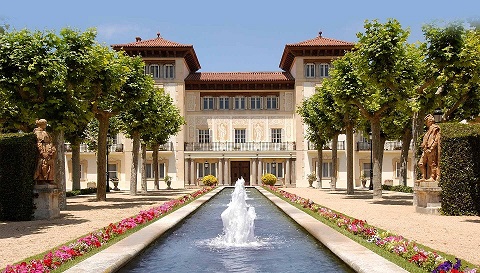 Finca Mas Solers is an iconic spot in Sant Pere de Ribes. Just 30 minutes from Barcelona, five from Sitges and 30 km from the Barcelona-El Prat Airport.
Its roots in the region date to the thirteenth century, when it was home to Augustinian monks, although the most significant developments occurred in the late nineteenth century after it was purchased and renovated by banker Manuel Girona. It was acquired by Eduard Maristany (the Marques d'Argentera) in 1918, who expanded and remodeled the building into the majestic mansion we find today.
Finca Mas Solers was seized during the Spanish Civil War and turned into a hospital for soldiers and civilians. The estate was returned to the Marquis after the conflict ended and was inherited by his son and later his grandson until it was purchased to house the Gran Casino Barcelona in 1977. This purchase marked the beginning of the estate's golden age as it became known as a synonym for glamor. The casino moved to the Catalan capital in 1999 and today Finca Mas Solers is open as a unique venue for hosting an entire range of celebrations.