Dear friends and colleagues,
We are happy to extend an invitation to the
Barcelona Hair Meeting
. The event from 12 to 14 September 2024 is being held in the captivating city of Sitges, close to Barcelona.
In our dynamic field of Hair Research, the landscapes of knowledge and practice evolve swiftly and constantly. This rapid progression underscores the essentiality of our coming together as a community, exchanging insights, and continuously updating our learnings. Our congress serves as an invaluable conduit for learning about pivotal advancements in hair, nails and trichoscopy.
Our meticulously curated scientific program to be presented at the BARCELONA HAIR MEEETING is designed to engage and inspire academics, practitioners, and budding professionals who share a fervent interest in our field. Our PLENARY SESSIONS, SATELLITE SYMP and PRE COURSE SESSIONS are designed to delve into significant topics such as Androgenetic alopecia, alopecia areata, cicatricial alopecia, hair transplantation, anti-JAK, treatment, PRP, Lasers, Nails, Phototrichogram, Genetics, Stem cells, Scalp pathology, Psychosomatics in hair disease and many more.
This congress will also present an unmatched opportunity to network with distinguished experts and interact with peers from across the globe, helping you to broaden your horizons and form meaningful connections.
To get the best out of your participation, I encourage you to take advantage of our early bird registration fee, available until April, 15th. I eagerly look forward to welcoming you to BARCELONA and the exciting congress that awaits us.
Benvinguts a Barcelona!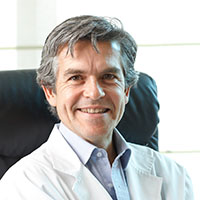 Prof. Ramon Grimalt
President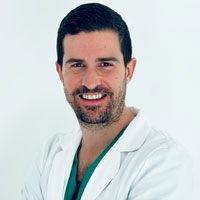 Dr. Sergio Vañó
Secretary